Projects:
Volkswagen Golf GTI (MK8)
Volkswagen Golf GTI (MK7)

In Progress:

Porsche 964 Turbo
BMW M2 (G87)
BMW B58 Engine

BMW B48 Engine
How does do88 develop products?
All product development is done under the roof of our headquarters in Nykvarn, Stockholm. The development team is both experienced and unrestricted which is a significant advantage for us. We choose what our own products should look like and what they should do. We think about things like what materials to use, how to make the products, how they affect airflow, how they fit, and how they're packaged. This is all done in-house.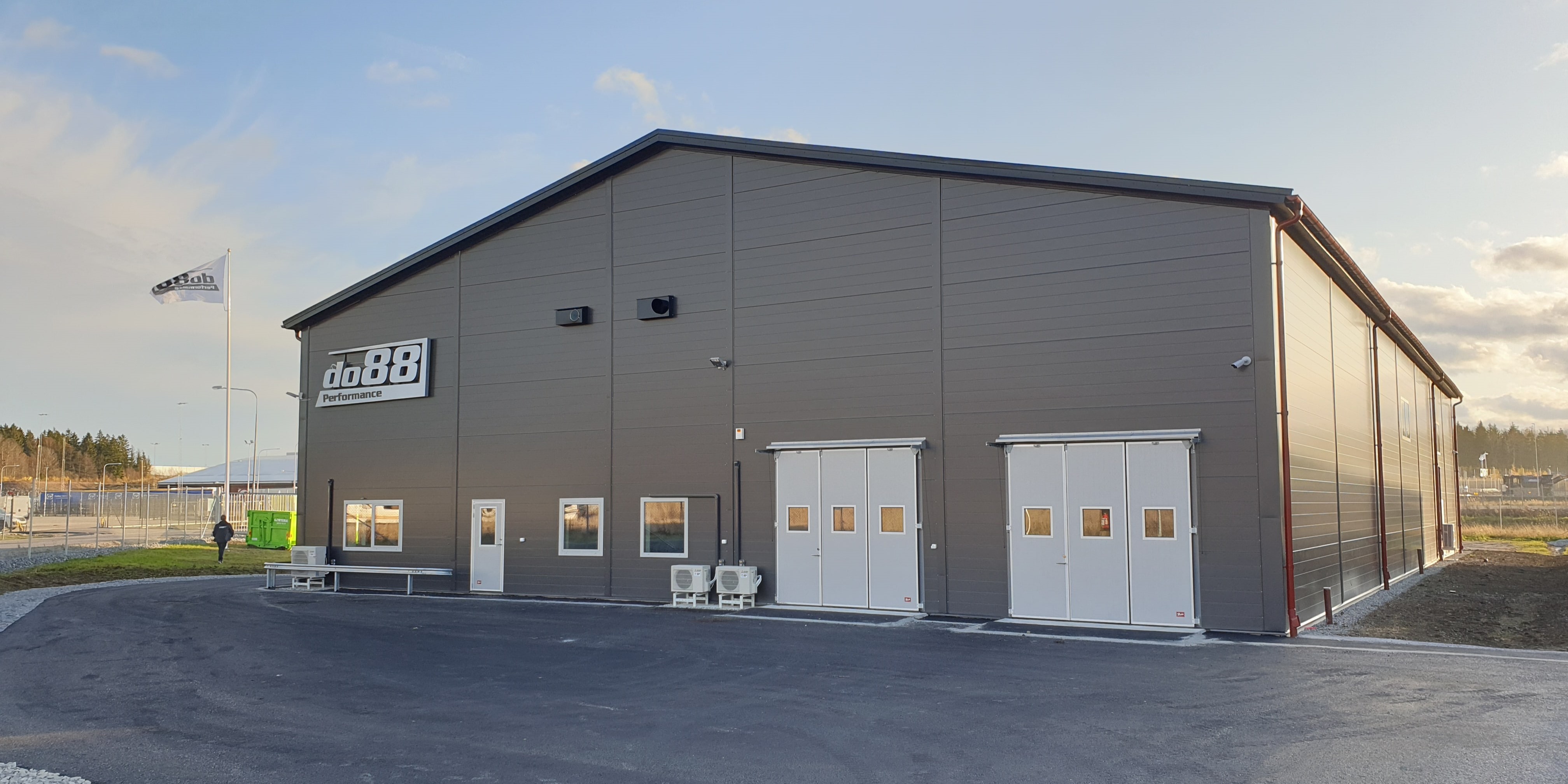 Early Stages of Product Development
The first step of any development is to answer three questions: The car, what we are focusing on, and why? This could also be translated as market, demand and product.
Example: The BMW M3 (E90) has lots of owners looking to push the performance of their cars, driving long stints on track (market). These cars also suffer from overheating issues, especially with the DCT-gearbox (demand). This can be solved with optimized and refined radiator designs that cool more efficiently (product).
Once we have a baseline to work from it's time to start sketching product ideas, designs and discuss potential innovations. When we have a good idea of what we're looking to achieve it's time to acquire the car, usually by borrowing or purchasing one outright.
As soon as the car arrives we start tearing it down to have a closer look at the OE parts and perform baseline tests to give us a reference point.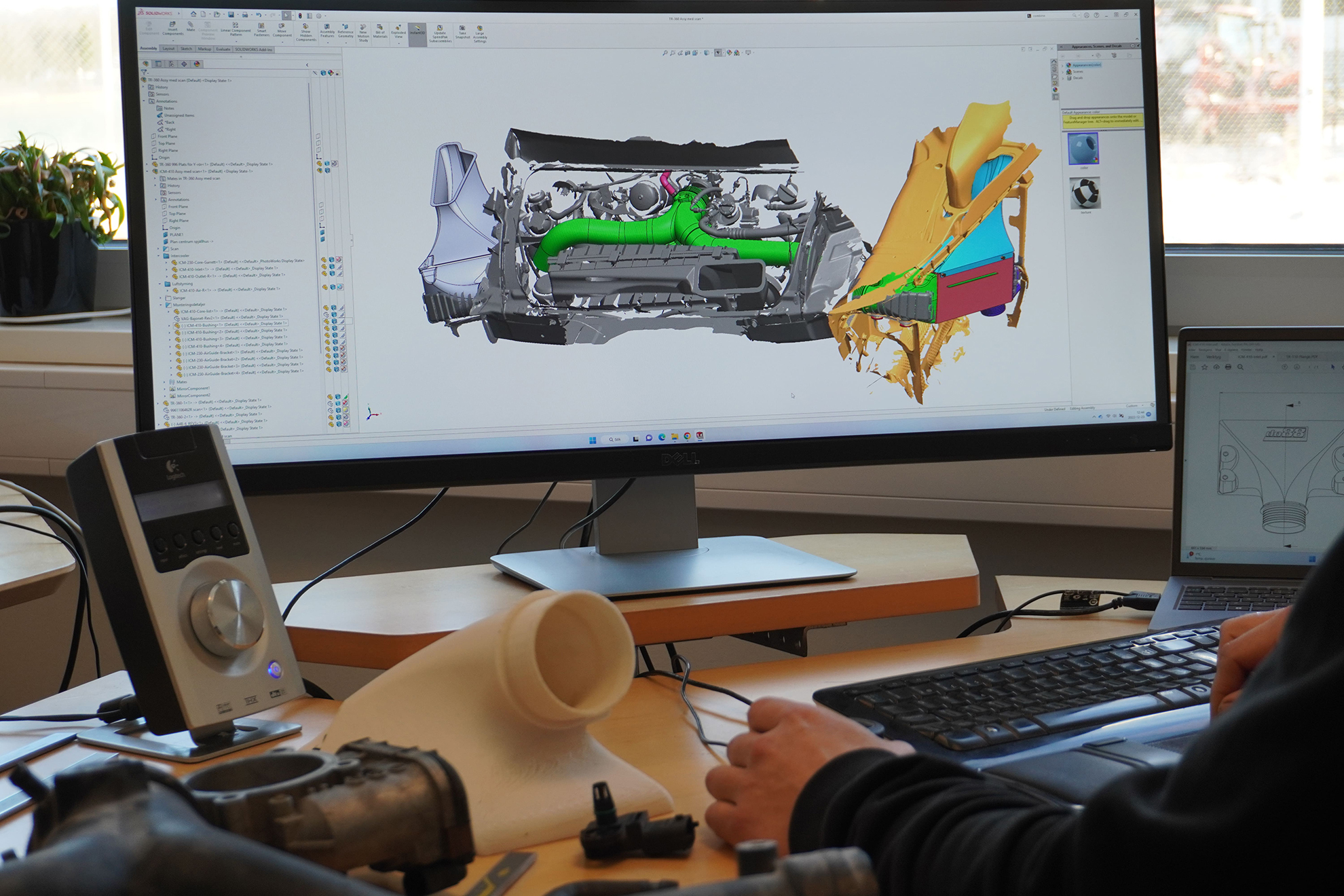 Time to Get Technical
The areas we're focusing on are then meticulously 3D-scanned to create an accurate digital model of the space, this allows us to check clearances, fitment and get a visual presentation of a prototype when installed, the next step is to start creating a concept in CAD*. As it's quite common for parts to be cross-compatible with several cars from the same manufacturer we make sure to research these models as well to spot any differences to keep in mind when designing the concept.
*CAD = Computer Aided Design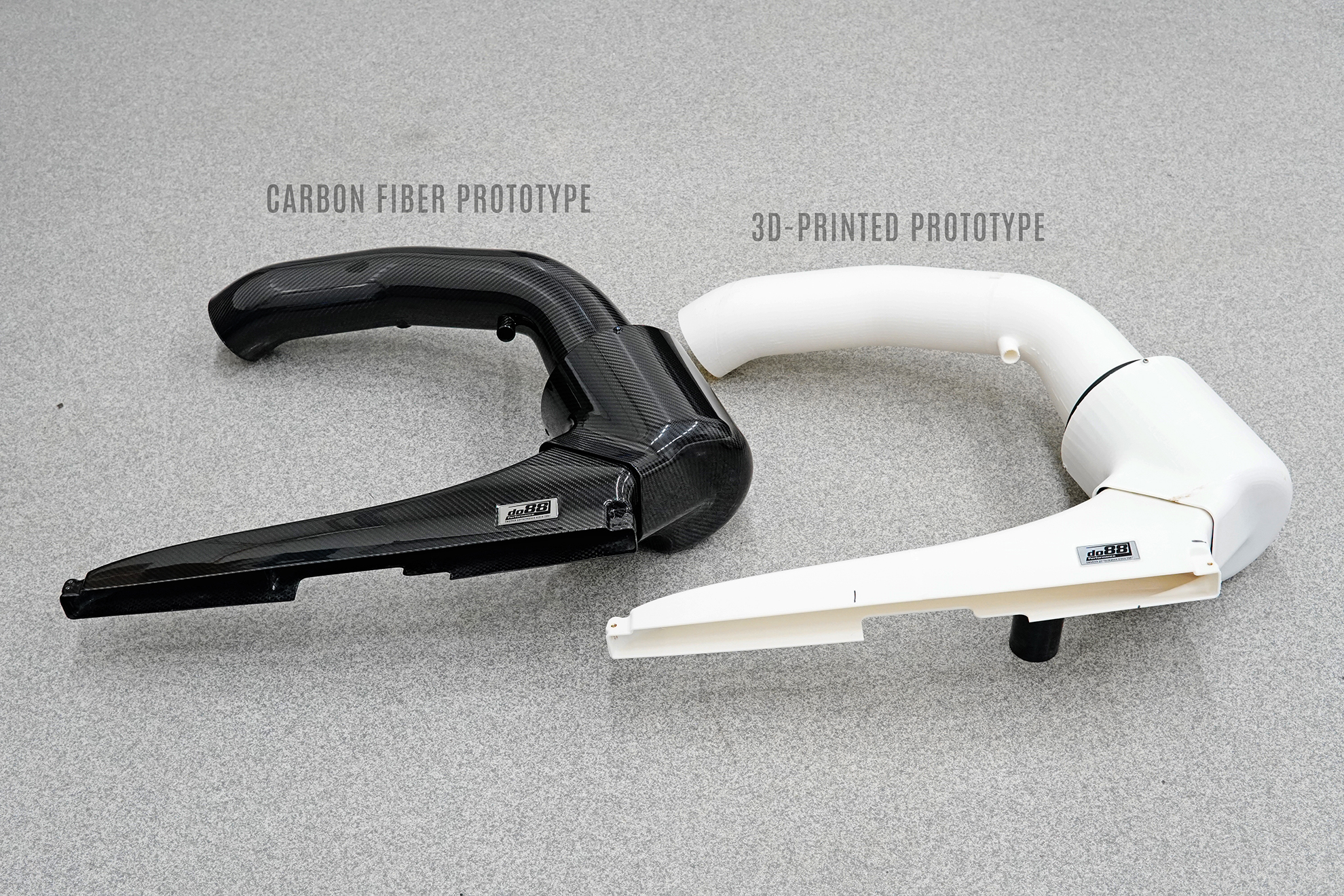 A Concept is Born
With the 3D-scanning as baseline our designers will start drawing concepts in CAD and discuss ways to optimize the product in the given space. This can be a meticulous process with lots of tiny changes having to be made repeatedly to find the best design, especially when the product needs to fit several cars with the least amount of compromise. Something that can often be overlooked is that a car part, intercooler as an example, is often a lot more complex than just a core, two end tanks and two openings for air to enter/exit. It's often interlocked with other radiators, has brackets that need to line up perfectly, and can affect the fitment of other parts if dimensions are increased.
This all needs to be considered when drawing the product, one "small" mistake in the design can end up being a nightmare when mounting the product on an actual car.
At this stage we'll also do CFD*-analysis to verify performance as we go along.
Our goal is always to achieve the best possible performance, without sacrificing fitment. The ability to create a product that manages to perform at the highest level AND fit in the same space as the OE part without being a headache to install is what separates do88 from a lot of competitors.
*CFD = Computational Fluid Dynamics
Make or Break
When the CAD design is finalized or close to it, it's time to 3D-print the concept and install it in the car to verify fitment. If applicable, we'll also measure the airflow of our concept on the test bench to verify performance, both against the CFD projections and the OE part.
This is where the concept meets reality. If the concept doesn't fit properly, doesn't perform well enough, or needs improvement, we go back to the drawing board and adjust. To quote the Swedish saying: "Do it again, do it right".
Once we're happy with the design, it's time to get prototypes. Depending on the product, this can be one or several versions if we want to test slight variations. An example is our GR Yaris intake that was prototyped with varying material thickness. Neither affected performance, but one of the prototypes clearly felt of higher quality and more refined, so that's the thickness we went with.
The finalized version is tested to verify performance before launch. Intercoolers get tested on our local track and against the OE part to verify real world performance in addition to pressure loss testing done in the lab. Oil coolers are tested like intercoolers, intakes are measured for airflow etc. etc.
This detailed testing data is then shared on each product page, which allows the customer to get a true representation of how the product performs rather than cherry-picking specific numbers without context.



Wrap it Up


Now that the product is ready for production it's time for one of the most important details, installation instructions. The process of replacing the part is photographed step-by-step and accompanied by written instructions. We see this as an obvious complement to the product but it's actually something that sets do88 apart from a lot of the competition. It's a meticulous and time-consuming process but greatly appreciated by both hobbyists and professional workshop alike. 
At this point there's no more development to be done, the final product is handed over to marketing to start preparing for launch, but that's a chapter for another day.